Welcome to Stradbally, Co. Waterford

Stradbally is a pretty village in Co. Waterford on the south coast of Ireland. This website has pages for a number of local clubs and organisations as well as general information which may be of use to visitors and those around the world who have emigrated from Stradbally.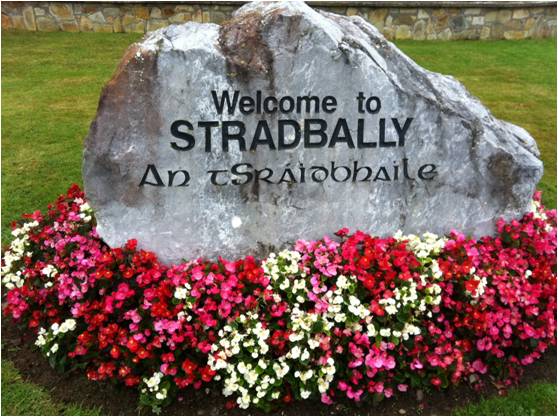 Recent updates:

Jan 6 2014

Operation Transformation off to a superb start at the GAA club.

Jan 1st 2014

A new year, a new beginning.  Economy showing green shoots, weather not great at moment which will indicate a great summer for Stradbally and Woodhouse House and Estate being brought back to its best which will really set Stradbally off.

Dec 25th 2013

Almost 100 hardy souls brave the atlantic waves at Stradbally Cove in the annual Christmas Day Swim in aid of the Eoghan Keating Rehabilitation Fund.

Sept 29th 2013

WORLD HEART DAY WALK in Stradbally at 12noon.  Meet at the square to walk the Sli na Slainte on the Ballyvooney Ring. Sponsorship cards available from committee.  Promoting healthy hearts.

Sept 9th

Stradbally awarded silver medal at the Super Value Tidy Town's award ceremony at the Helix in Dublin, just ten points off the overall winner Moynalty. 
Check out report here.